Social engagement and project design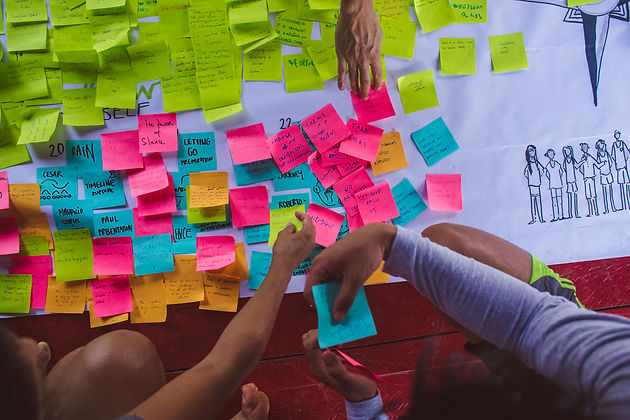 Raquel, Bruna and Isabel re-told the journey so far and asked participants to reflect on their learning from their experience so far. This set the stage for the second day of workshops.
Raquel Rosenberg , co-founder of Engajamundo - one of the world's most influential youth-led movements, told her inspiring story of engaging youth for environmental policy change on a global level through her #sexify (attitude) and #shalala (love) philosophy, meaning that the messages have to be appealing and attractive to reach the youth public (or sexy) and that love, friendship and compassion (or shalala) have to be embedded in the work so the team have strength to move on together, despite the adversities.
João Rafael Brites, co-founder of Transformers and now Coordinator of Social Business department at Grupo Modelo, used the story of  hip hop - one of his passions - to explain the narrative of social movements. Everyone learned a full dance routine which revealed different elements necessary to build and sustain momentum in these initiatives. The participants were challenged to create their own social movement in five minutes, and they did it!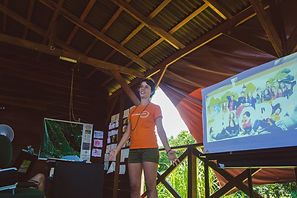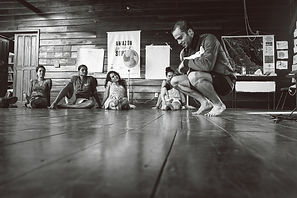 Egdar and Fabio arrived and participants Pedro and Camila from X-Lab Manaus shared the story of their journey and hosted us in an activity to identify the superpowers of each Amazon Summer School participant and coordinator. The results were hand drawn pictures and written descriptions of the wonderful qualities and gifts brought from different sectors, countries, and of course, individuals. The whole module ended in a participant led party - full of glitter and dancing. Peter Cash djed the event where Raquel painted Amazon Summer school and community member's faces with multi-colored glitter which lingered on faces and clothes for several days after, reminding all of the magical evening.
Outcomes
Tangible
Reflected upon and gain and overview of learning participants have experienced since the Amazon Summer School started

Learned about Raquel Rosemberg's story as it relates to being a sustainability leader and movement initiator

about the philosophy, projects and initiatives of a global engagement movement : engajamundo

Learned about youth engagement.

Learned about Hip Hop and the relation between dancing/music and social movements.

Practice dancing hip hop

Learned about the X-LAB

Share specials qualities/super powers of others (appreciation)
Intangible
Gained inspiration from differents kinds of leaders and leadership models

Gained inspiration from different kinds of youth engagement

Became familiar with and practice the #Sexify and #Shalala concepts

 

 
Please reload